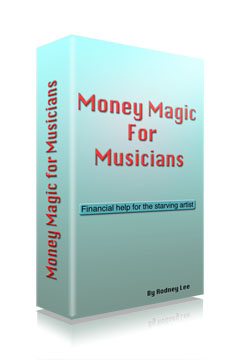 Order "Money Magic for Musicians" through our secure server
(Paypal)

After purchasing through PayPal, you will be immediately directed to a page that contains the ebook PDF file. In addition, you will be emailed a link to the download page in case your browser fails to re-direct you automatically.

Money Magic for Musicians -- $11.99






Please contact the Order Lookup System if you have any trouble downloading the file. If you still have problems please contact me. I'm in and out of town a lot so it may take a few days for me to respond, but rest assured that the problem will be solved or I will refund your money.
You will need Acrobat reader installed on your computer to read the PDF file. Most computers come with this software pre-installed, but if you don't have it, you can easily download it for free here.